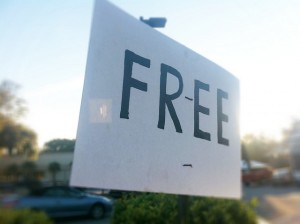 Our latest Freakonomics Radio on Marketplace podcast is called "Free-conomics."  (You can download/subscribe at iTunes, get the RSS feed, listen via the media player above, or read the transcript below.) 
The gist: economists are a notoriously self-interested bunch, but a British outfit called Pro Bono Economics is giving away its services to selected charities. Martin Brookes is one of its founders:
BROOKES: When we first set up Pro Bono Economics, there were some economists who thought it was wrong, in principle, to give a service to charity for free. That if the service of analysis of their data was valuable, they should have to pay for it.
If the supply side was reluctant, so was the demand side: