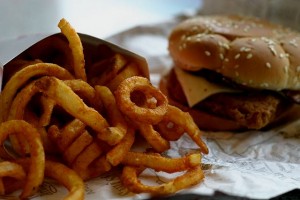 The other day, Levitt and I participated in a brainstorming session on how to fight childhood obesity, sponsored by the Robert Wood Johnson Foundation. (FWIW, we recorded the event and will try to turn it into a podcast.)
One topic that got a lot of traction was a targeted tax on sugary drinks and fatty foods. (This is often called a "fat tax" but should not be confused with a tax on overweight people.) Many people in the session were in favor of the idea but a few were skeptical, primarily because such a tax will be tricky to implement well. One objection that I was surprised no one raised: the simple fact that taxpayers might hate the tax and rebel against it to the point where it becomes politically and economically impossible.
In support of the idea, one person reminded us that Denmark recently instituted a "fat tax" on  foods containing more than 2.3 percent of saturated fat.